Our company offers the most efficient and the greenest repair service for your tablet.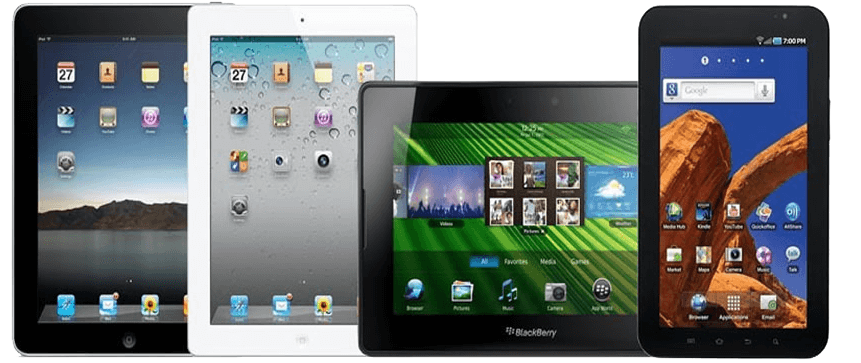 Is tablet repair profitable?
Even if the tablet looks badly damaged at first glance it may turn out that the damage is not extensive at all. Therefore, we encourage you to bring equipment for a free diagnosis. We will then price the cost of the repair and leave you the decision to continue it.
The popularity of tablets is growing all the time, so we have prepared for you all the offer including diagnosing and repairing tablets. Tablet is a device that today does not deviate from the parameters of computers, so it has become so popular. Its practicality, efficiency and small size are the advantages that we pay particular attention to. As any electronic device can be damaged, therefore our offer includes tablet repair. We are able to repair the devices of all brands that are available on the market.
On the spot tablet repairs – You need your tablet fixed ASAP. We understand that and will do it right when you walk in.

Highest quality parts – Why settle for less when you could have your tablet looking like new again.

Best tablet repair service in Edinburgh – Best quality parts? Yes! Competitive prices? Check! Fastest? Yes! Best customer service? No doubt! Need we say more?!

We do it right the first time – We ensure it is done right!

Apple iPad, iPhone, Samsung Galaxy Tab Note, Asus Nexus, Vivo Transformer, Acer Iconia, Sony Xperia, GoClever, Lenovo IdeaTab, HP ElitePad, Panasonic ToughPad, Dell, Microsoft, Toshiba, HTC, Huawei, Motorola, Packard Bell, Amazon Kindle, Xiaomi, LG, Fujitsu, Prestigio, Archos, Lark, Modecom, Yarvik, Ainol, Adax, Kruger&Matz, Manta, Overmax, Vordon, Shiru and other.
Mon-Fri 10:00am – 6:00pm
Sat 10:00am – 4:00pm
Mon-Fri 10:00am – 6:00pm
Sat 10:00am – 4:00pm